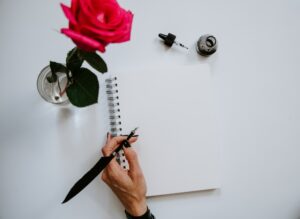 One of my favorite Christmas carols by Amy Grant, offers these lyrics:
"No more lives torn apart,
That wars would never start,
And time would heal all hearts.
And every one would have a friend,
And right would always win,
And love would never end
This is my grown-up Christmas list."

Who doesn't wish for these things – every day of the year – and especially after this year: the pandemic, the election, racism, and so much more?
If I could, I'd wrap up each of the above and have them delivered right to your doorstep.
In lieu of such, I offer you Readings – a way in which I can, at least in part, heal your heart, offer you a friend/advocate/muse, remind you of what is "right" and amazing about you, and give you love, love, and more love.
Yes, I'm horribly biased. But isn't that how a person should be when they're giving a gift?
You can hardly wait until the other person opens it because you KNOW they will love it, because you KNOW what you're offering them is perfect for them, because you KNOW that what's inside is but a tiny reflection of just how much you would give them if you could.
I KNOW Readings all this and then some. Thankfully, I'm not the only one. Here's what a few others have said about their Reading (gift to me, to be sure):
You know when you scratch an itch that you didn't know was even there? That was my Reading, the soothing of a deep soul itch. I expect nothing but impeccability when it comes to Ronna's work. It left me teary-eyed and truly breathless. Truth's like that. (Tanya Geisler)
From the first page to the last, my Reading spoke to an area of my life where I had substantial questions and doubts. Somehow, the whole Reading addressed them all. I'm a VERY private person, so there is no way Ronna could have known what to mention or how to address it. Spirit is alive and well in her Readings. (Lena West)
I bought a Reading when I was at a huge turning point and had no idea what a transformational year lay ahead of me. My Reading was exactly what I needed to hear to help me finally publish my book, and believe in how important my own journey is. (Meghan Genge)
You can read even more lovely words, here.
So yes, a Reading is on my grown-up Christmas list for you. (And perhaps on yours for someone else; you can definitely gift them!) To make things even sweeter and more festive, they're 50% off…but just until midnight, Monday, December 14.  
I hope you'll accept the gift that's yours – the advocacy, wisdom, and grace you deserve for the year ahead; my heart on your behalf.
Photo by Kelly Sikkema on Unsplash