My greatest love and deepest privilege is to honor and strengthen the stories of women.
Past: There is a treasure-trove of women's stories that have not been told as they've deserved . . . as we've deserved to hear them! I'm changing that. 
Present: There are stories we tell ourselves. Reinforced by culture, social media, family dynamics, religion and more, we doubt our wisdom, our beauty, and our worth. To bravely name them, to rewrite them, changes everything. 
Future: Women's stories—reimagined and retold—impact, heal and transform the world. I'm certain of it.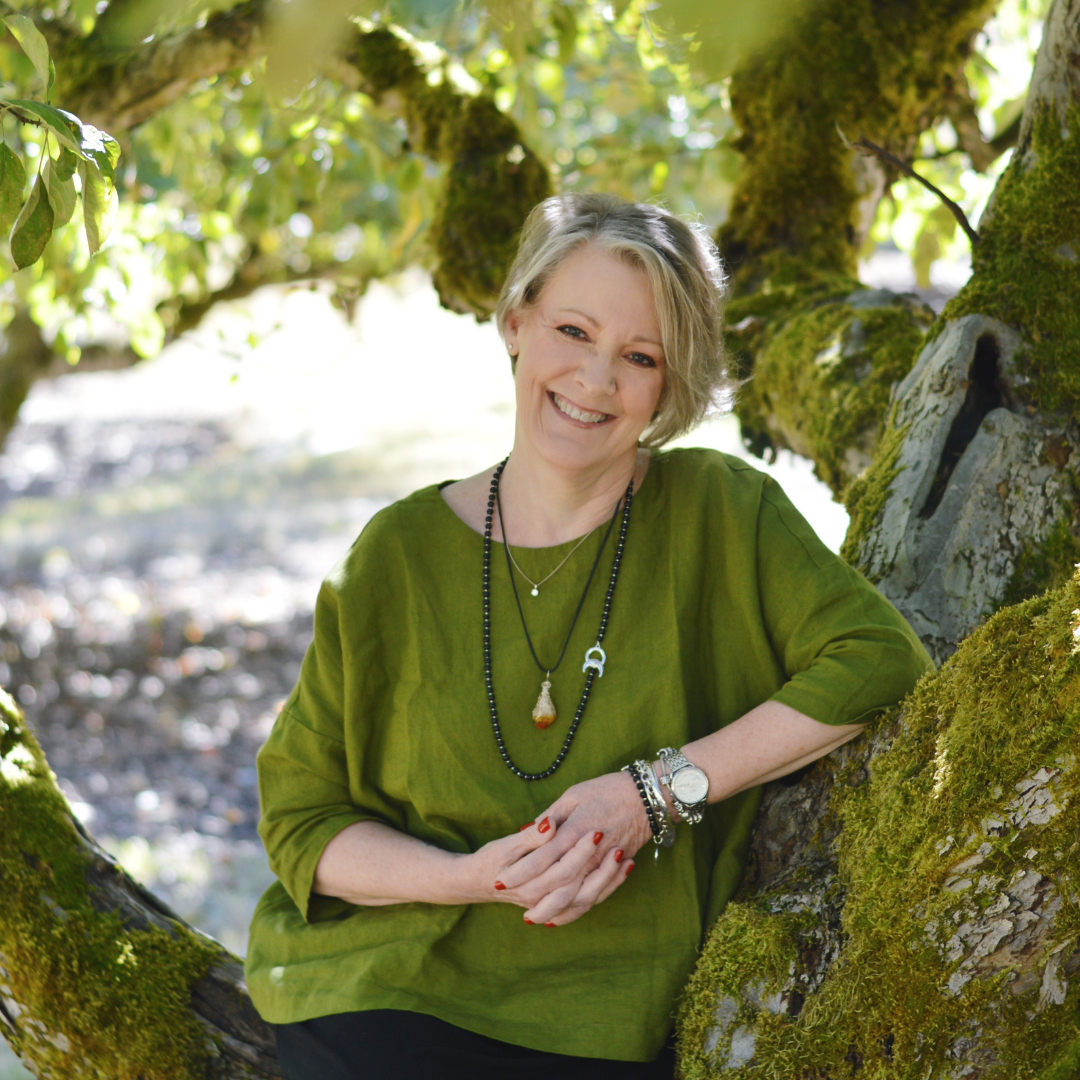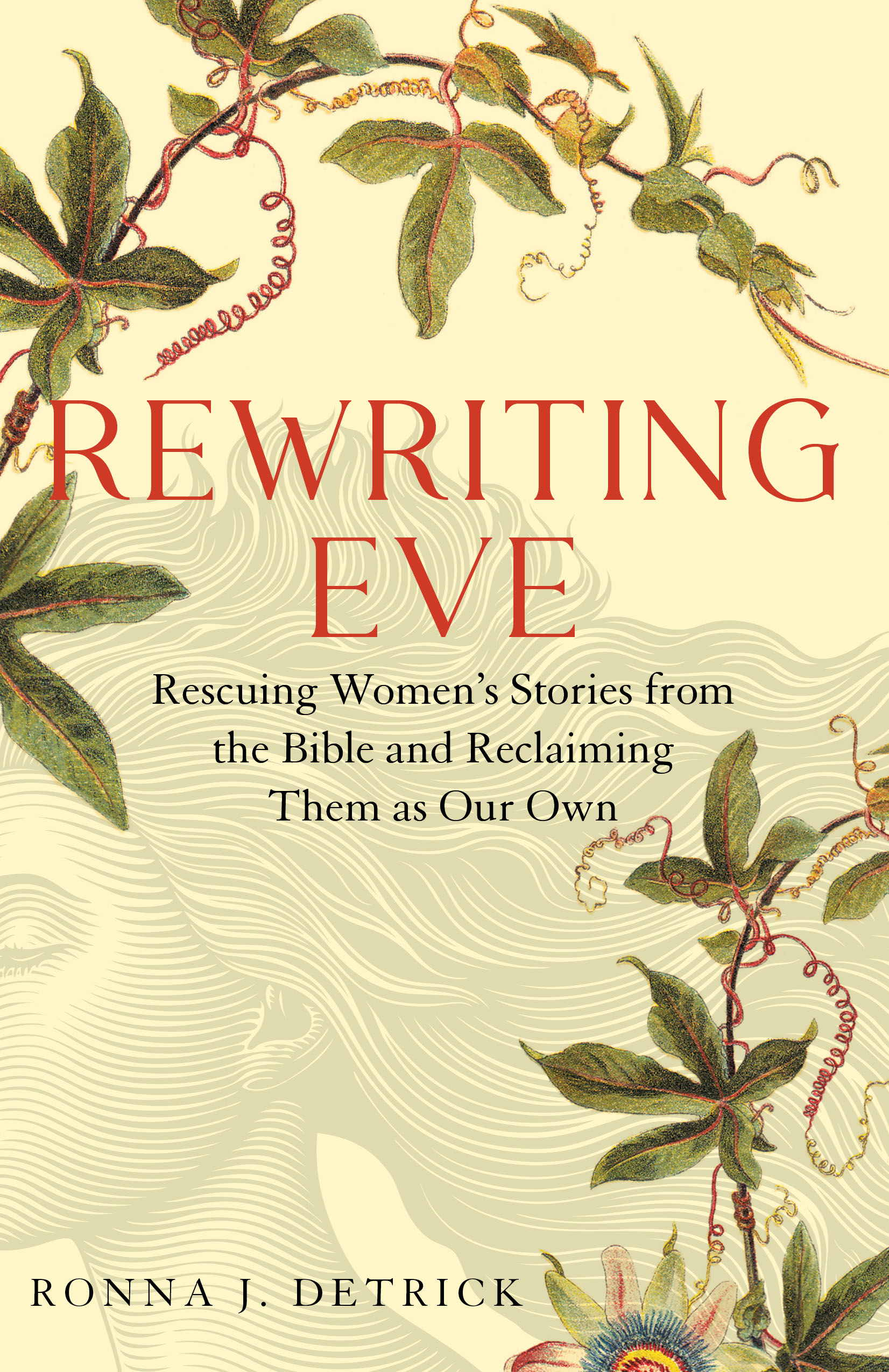 Rescuing Women's Stories from the Bible and Reclaiming Them as Our Own
I am beyond-thrilled that my book is, at last, complete. It will be published on 10.3.23 with preorders available now wherever books are sold.
Decades in the making, these pages offer my bold and unapologetic invitation to reclaim and honor the ancient stories of women. When rescued and reimagined, they reveal a legacy of wisdom, beauty, and courage; a legacy that is and always has been ours. They invite us into our own sacred and sovereign story – defined by vulnerability and power, tenderness and courage, truth-telling and hope.
I can only claim this because it is exactly what these women and their stories have offered me. They have changed me. I want nothing less for you.
Ronna Detrick looks you in the eye. And she listens. And when she speaks, you can see her pulling down wisdom from St. Theresa to Simone de Beauvoir through the filter of her own lived experience, to give you a gem of grace – or grit. And, she can write – like a poet on a practical mission. Like a feminist with faith.
~ Danielle LaPorte, Bestselling author, Love Aspirer
If you're new to me, my thoughts, my voice and work in the world – here's where to begin:
Subscribe to my writing (and rewriting). From my heart to yours every week. Stories—my own and others'—wisdom, perspective, and encouragement that helps you reimagine, rewrite, and live your story more bravely and beautifully. To see some previous posts, head to my Substack. Ready now? Click the button below! 
Ronna is the kind of spiritual leader I've been waiting for. Her approach is gentle yet full of strength. Her teaching is full of grace but never compromising. She sees deep within souls . . .
~ Tara McMullin, Entrepreneur, podcast host and author of What Works
Ways I honor and strengthen the stories of women, your story:
Coaching
Spiritual Direction
Sacred. Powerful. Deep. Transformative. Twice-monthly, one-hour conversations plus practical and reflective next-steps. All you desire and deserve; all that I long for on your behalf.
SacredReadings
The SacredMuse Card Deck
These are two forms through which I reimagine, retell, and honor the ancient, sacred stories of women. My passion. My expertise. My heart. My endless hope. I love sharing them with you.
Ronna has been a trusted guide, teacher and advisor when I've required access to deep wisdom. Much of said wisdom has been hers – and much has been mine, but skillfully, artfully, brilliantly reflected back to me by her. That is extraordinary talent; but her gift is to invite and invoke the truth (and the stories) inherent in our being.
~ Tanya Geisler, Leadership Coach
Ronna takes my hand and guides my words through a flame. We sit, side-by-side and watch as that flame licks away the old beliefs, the shoulds, the supposed to's and the false narratives. The words that come through the other side are clean. They are pure. They are truer than true . . . and wholly mine. It is truly a sacred experience.
~ Kelly Diels, Feminist Marketing Consultant
I have been blessed to receive Ronna's generous, insightful, provocative feedback. That is her gift—to find the doorway that will take you deeper into the words that only your soul can speak. Her knowledge of that craft is powerful; the only thing more so is her desire for you to unearth and bring forth yours.
~ Julie Daley, Healer, Catalyst, and Writer